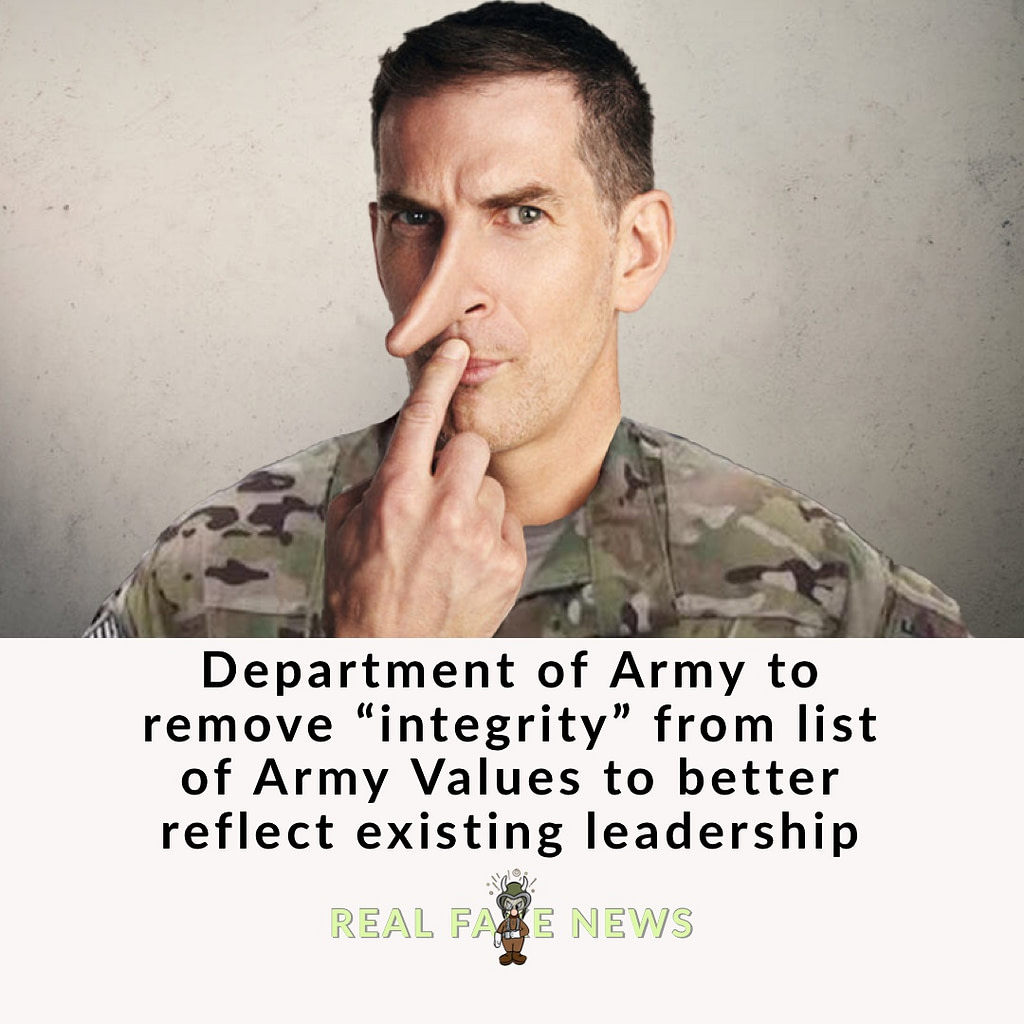 Pentagon – The Department of the Army has released a revised list of "Army Values" which they say is more reflective of existing leadership and the overall climate within the Army.
"We decided to remove integrity as one of our core values, which ultimately takes us from seven to six Army Values," stated Army spokesperson LTC Todd Winiski. "After years of saying one thing and doing another, we came to the conclusion that integrity was a barrier we didn't want our leadership to continually have to overcome in order to accomplish the mission we set before them. We feel this will take a huge weight off our leader's shoulders and free them up to get after their individual mission sets."
Army officials said they were comfortable with a list of six values and believe recruiting will not be affected by the seemingly free reign leaders now have to talk out of both sides of their mouth.
Facebook Comments