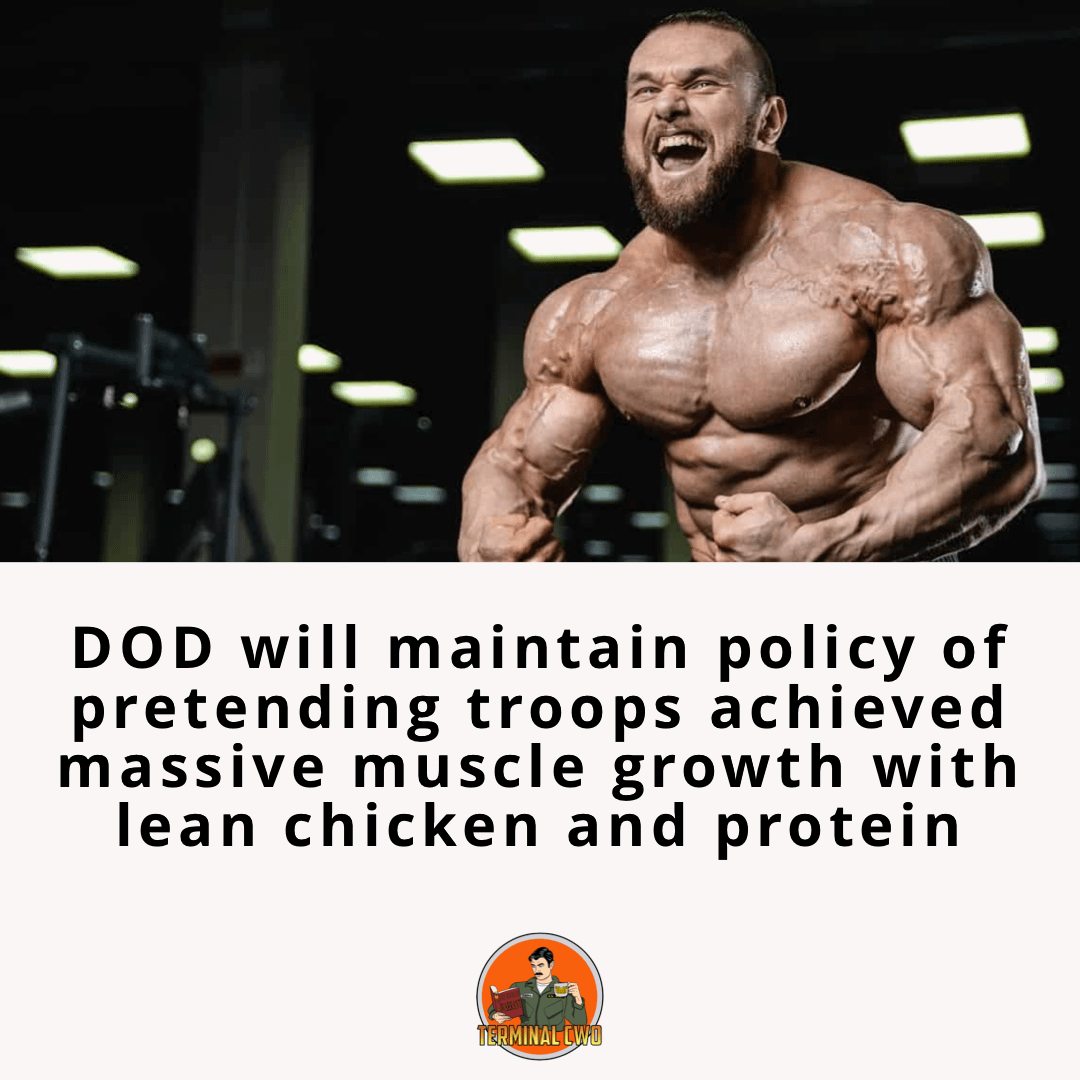 Fort Bragg – The DOD will make no changes to its current policy of "don't ask don't tell" as it pertains to abnormally large muscle growth. We approached a Master Sergeant assigned to 3rd Special Forces Group to ask him about his physique and what he does to maintain the 260lb/5% body fat on his 5'11" frame.
TCWO: "How are you able to maintain muscle mass of your proportion with your relatively high deployment rate?"
MSG: "Bruh, lean chicken and protein. Gotta count your macros."
TCWO: "Uh, ok. What exactly does that mean to count your macros, and how does that contribute to the monstrous amounts of muscle you carry on your frame?"
MSG: "Just, like, count your carbs and proteins and stuff. Gotta make sure everything is balanced."
DOD spokesperson LTC Graves told us, "we have quite a high number of dedicated athletes who seem to deny normal biological chemistry, and we think that's great. We put a heavy emphasis on troops caring for their bodies. Doing things like drinking alcohol, which destroys the liver and kidneys, is something we actively discourage. Those who naturally achieve abnormal strength and size are given the green light. With the proliferation of protein, we know it's all natural and not in any way enhanced with steroids or other illegal substances."
There you have it; don't ask don't tell success.
Facebook Comments