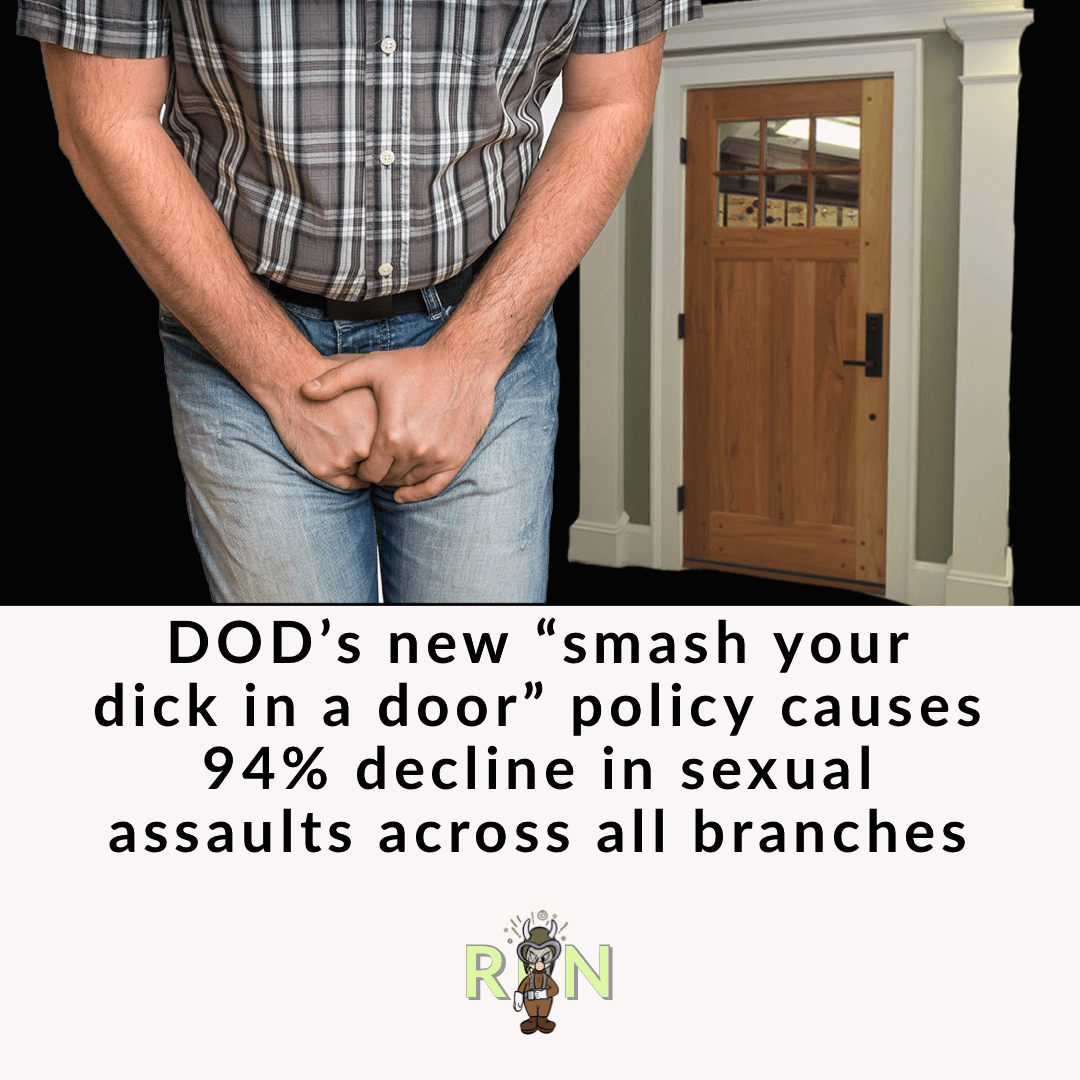 Pentagon – In an effort to combat the rise in sexual assault across the DOD, a new policy was rolled out this year called "smash your dick in a door," or SYDD for short. Throughout the first quarter of the new policy's implementation, the DOD has seen a 94% decrease in sexual assaults across all branches.
"We got tired of tweaking branch policies and creating new programs just to see sexual assault grow across the force," stated DOD spokeperson LTC Shipley. "We said 'no more politics. We're going to end this right now.' Each courtroom has been equipped with a big, oak door. If someone is found guilty of sexual assault, they drop their pants right there in the court room and they get their dick smashed in the door."
When we asked about the one sidedness of the punishment, we were told a modified punishment has been designed for women as well called a "Cunt Punch." Due to the historically low rate of female initiated rape, this hasn't needed to be administered yet. The DOD taking effective measures to combat sexual assault is a welcome relief.
Facebook Comments