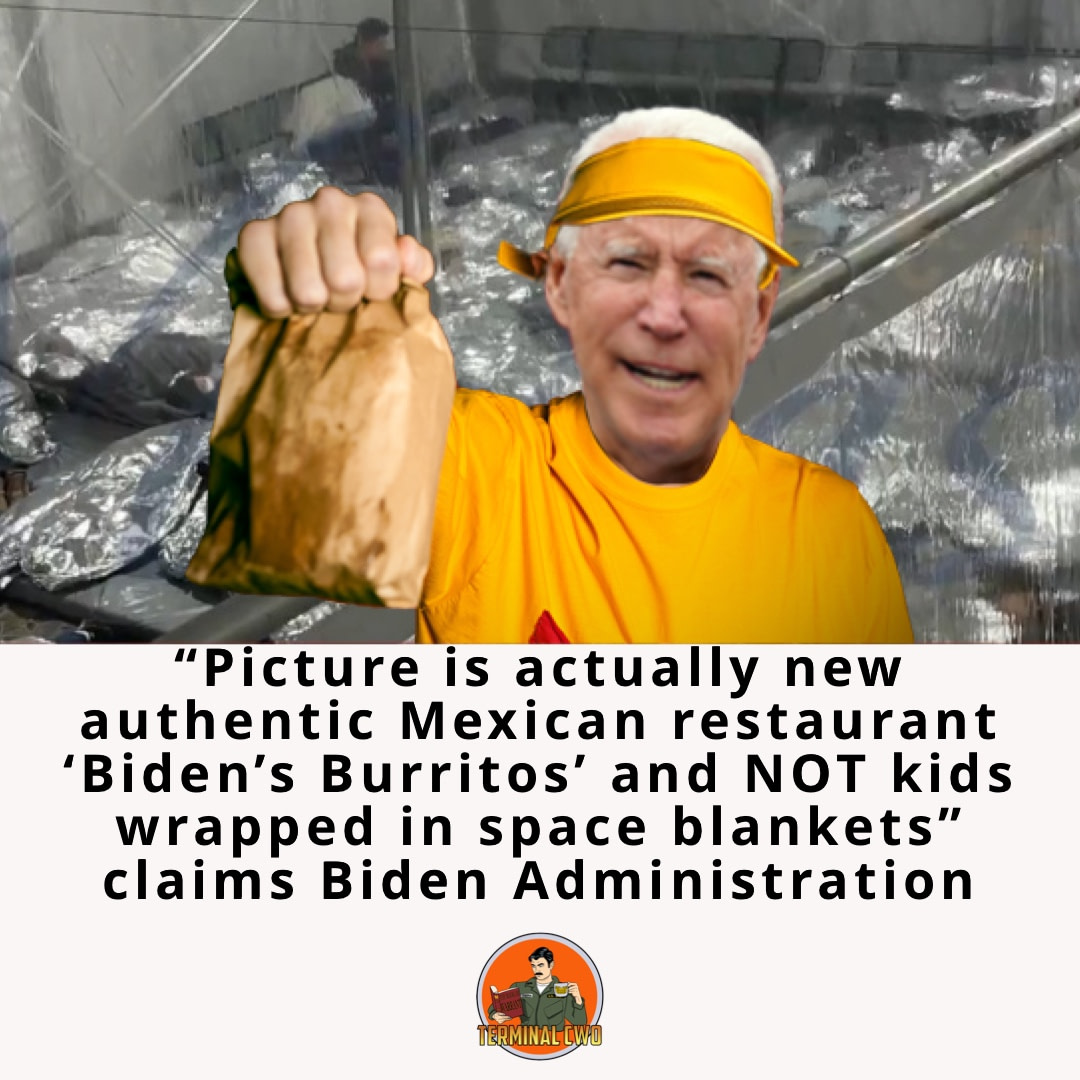 Washington D.C. – As the press frenzies around the release of pictures purporting to show migrant holding facilities in Donna, Texas, which show hundreds of kids wrapped in space blankets, the Biden Administration responded by claiming they were simply pictures of President Biden's new restaurant.
"Biden's Burritos is a lifelong dream of the presidents' which was well underway as a business venture before he took office" stated Jen Psaki, spokesperson for the Biden Administration. "To insinuate that pictures of rolled up burritos are actually Hispanic and Central American children is racist and shows just how far the right will stoop to undermine and incorrectly characterize this President."
When asked why so many children were at the president's new restaurant by themselves and lacking adult supervision, Psaki stated, "I'll have to circle back around on that one." We'll continue to follow breaking news on this story as new information becomes known.
Facebook Comments