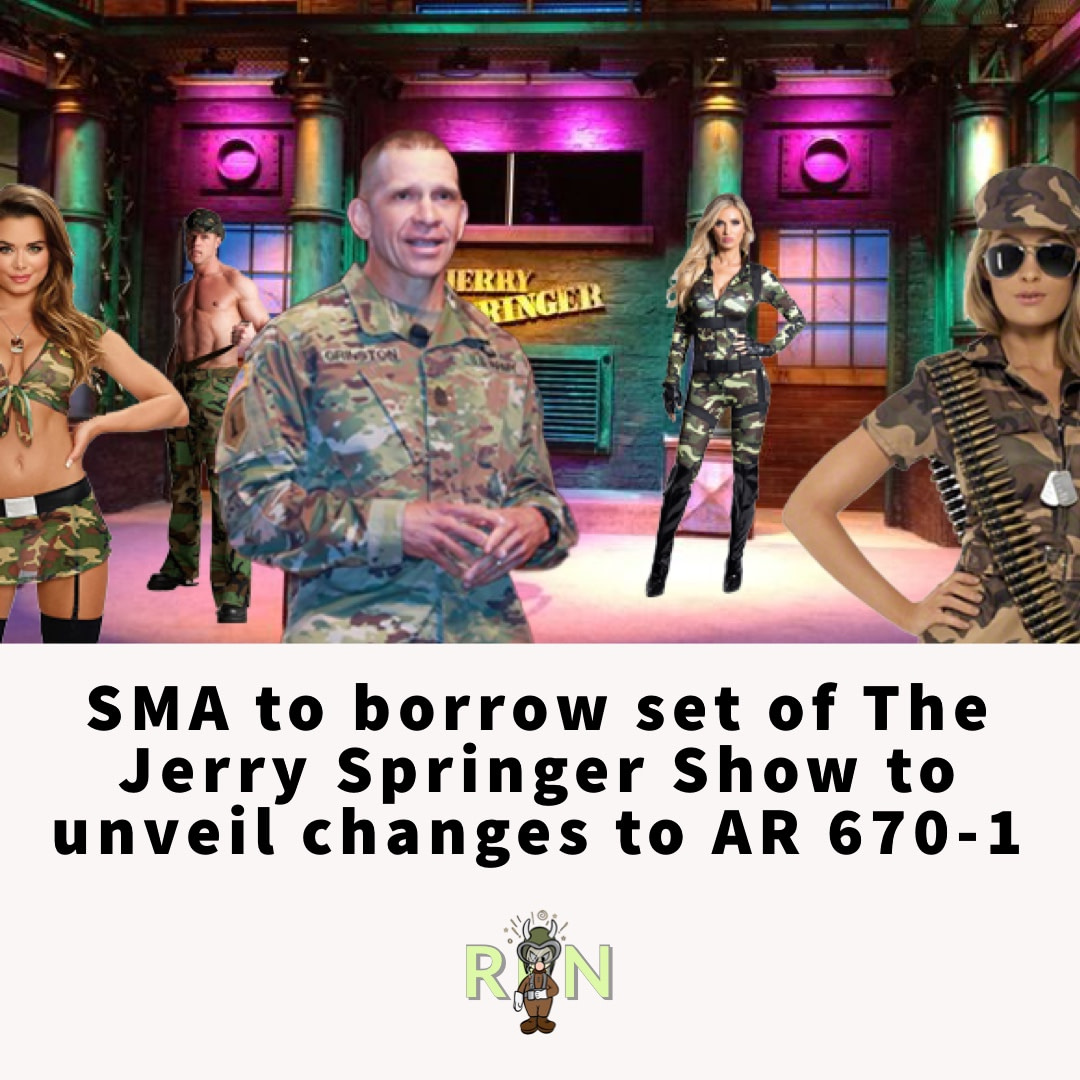 Pentagon – The Army is enacting radical changes all across the force, and in an effort to provide more diversity within the ranks, a set of sweeping changes to Army Regulation 670-1 are set to be unveiled today by Sergeant Major of the Army Grintson. In line with the theme of the changes to be implemented, The Army has received permission to broadcast live from the set of The Jerry Springer Show in Stamford, Connecticut.
"We have a fun day planned for everyone" stated Will Bentley, the SMA's Public Affairs Officer. "We flew in actual soldiers to model the changes and implementations that will go live across the force. Forget about hands in pockets; that's simply not big enough. We're completely changing how the uniform is worn; makeup, fingernails, accessories, the whole nine. SMA Dailey's 'black socks' will soon be forgotten about when SMA Grintson shows you what he has planned."
The broadcast will be at 2pm EST on Facebook Live. Tune in to see what's in store.
Facebook Comments